"Telling Stories Together: Youth Lens" aims to build the capacities of youth from diverse communities (ethnocultural and mainstream) through the art of writing stories that have affected them profoundly and then vocalizing them in front of an audience. Through this project, we attempt to bring youth from ethnocultural and mainstream communities to come together and address racism, encouraging both parties to heal and create a lasting and positive connection allowing them to take a step towards living a life in Canada free from racism.
The program attempts to listen to each other until one day, these small gestures lead to long-term impactful change.
Eleven incredible storyteller youth attended workshops and had individual and group mentorship sessions, receiving support from experienced professionals in story writing, voice coaching and theater performance. They received support and mentorship from a motivational speaker and a voice trainer. They received support from theater and arts community in Edmonton.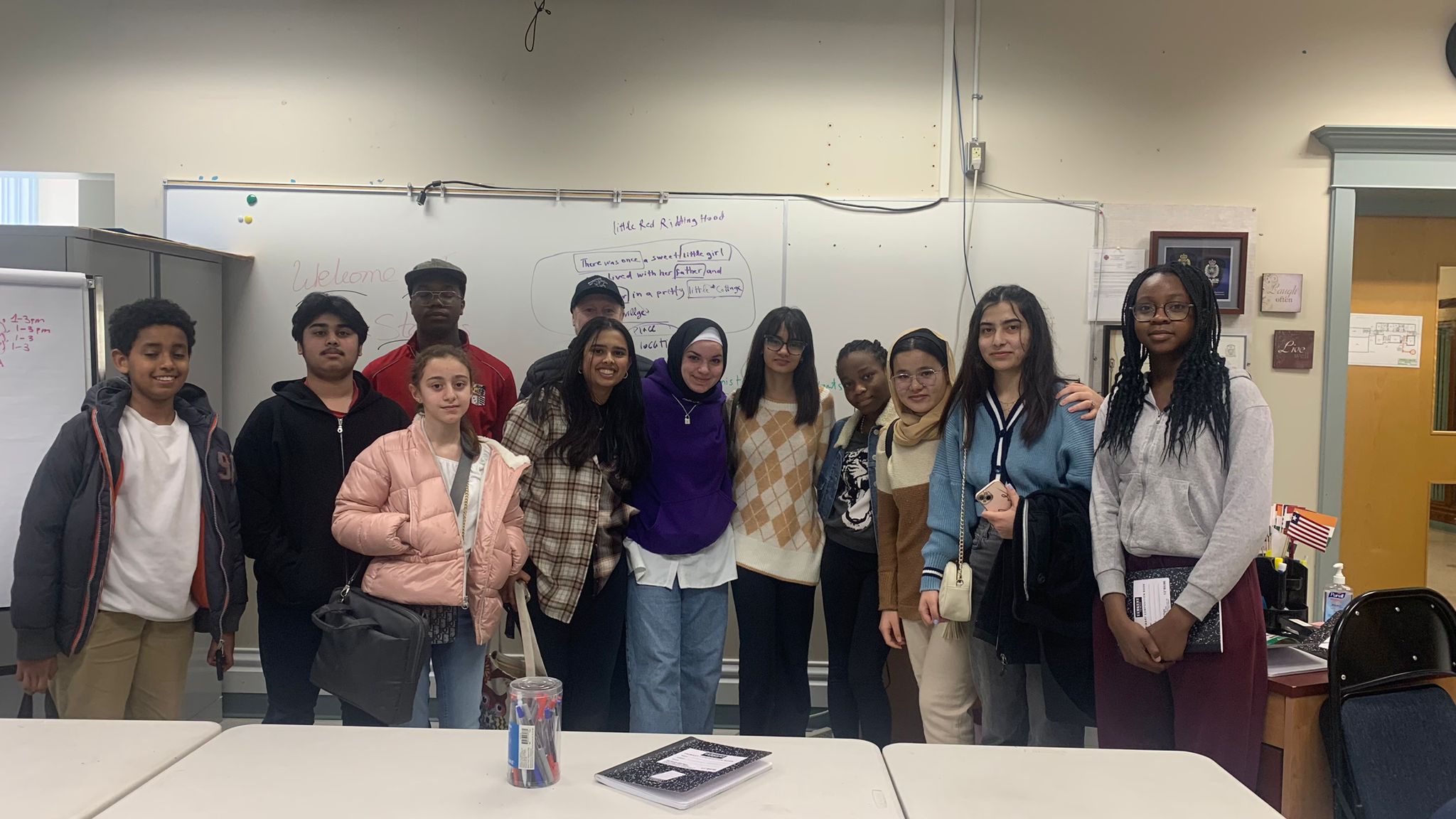 This training helped the youths craft the stories they shared on stage that came in a variety of forms, fiction and non-fiction, from journalistic, to reflective essays, to short stories.
On Saturday, July 15, at the Grindstone Studio room that held numerous theatrical training sessions and performances, the youth participants of our program took the stage, standing tall by the microphone and in front of an eager crowd.
In my introductory remarks, I mentioned the importance of parents and children discussing racism. As an immigrant parent, I understand why parents could be reluctant to discuss such a sensitive topic. But these conversations at home are crucial in teaching children and youth how to be anti-racist early on. Youth participation is vital to addressing racism.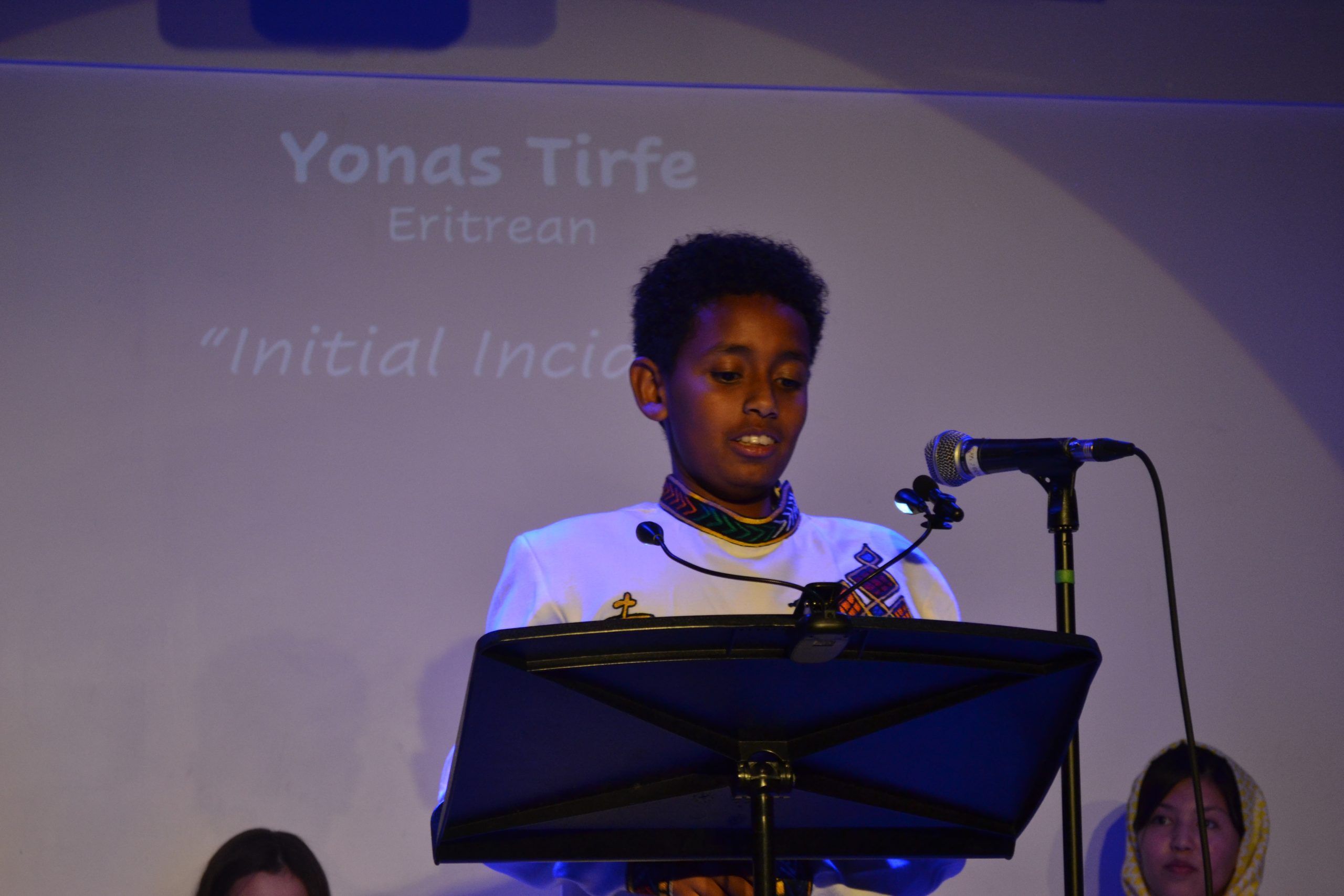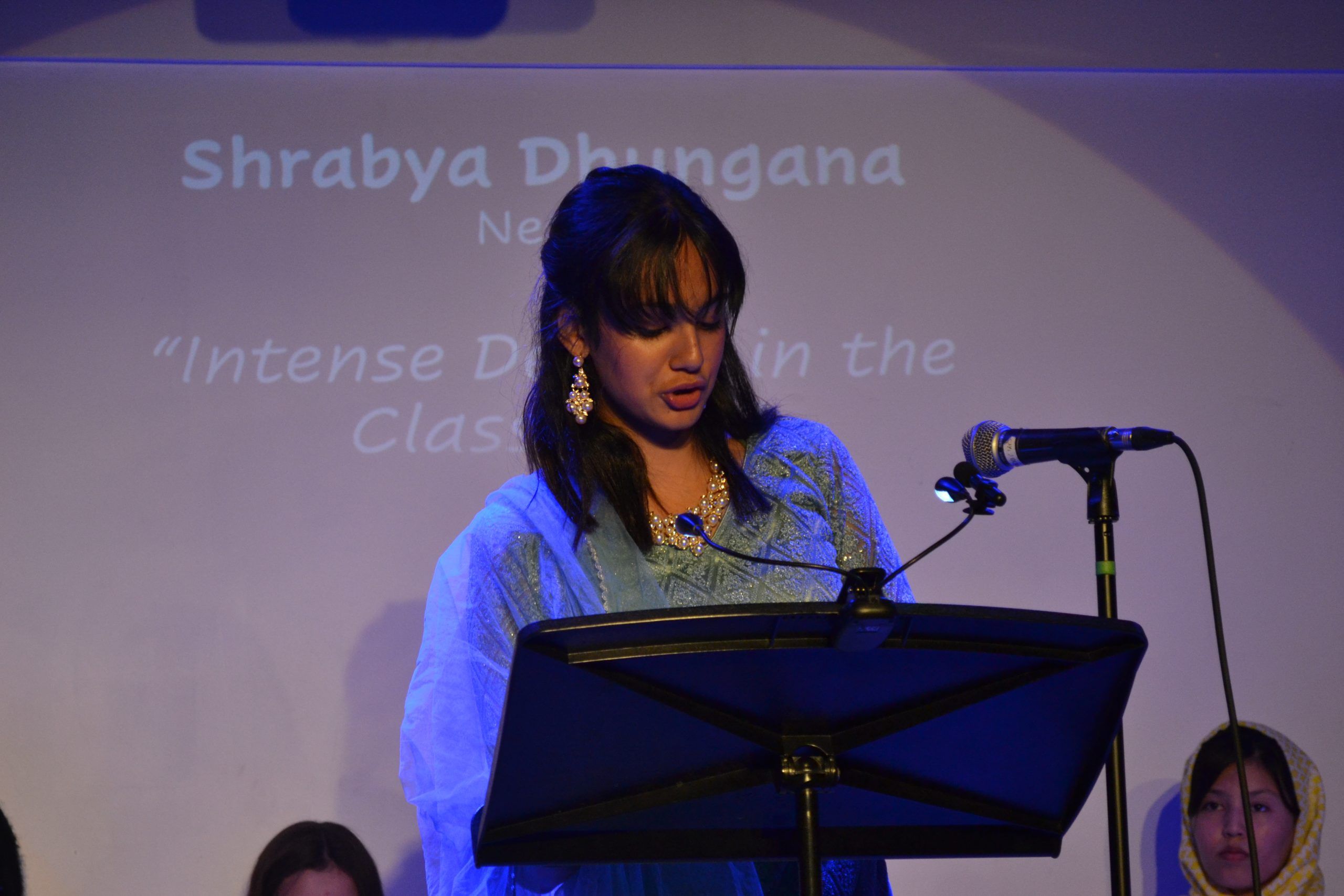 The wide range of stories and experiences underscore the pervasiveness of racism and how it impacts the hearts and minds of people from racialised communities. The stories and experiences shared took place in various locations, such as the departmental store, the airport, the classroom, the sidewalk, and the playground.  Some took place in Edmonton, a different country, and in the speakers' country of origin; some stories were from the lens of an observer.
Harmful treatment, even those experienced by others, can wound those who witness it, leaving them to wonder whether they will be the next target.
The life of a teenager and youth is not that long, which means that if there is a memorable experience they have encountered or witnessed, they have carried that for a significant portion of their lives. This program is intended to provide a safe and nurturing space to harness creativity and writing skills, to encourage them to add to the incremental change in society- where there's truly a place when racism is finally eradicated.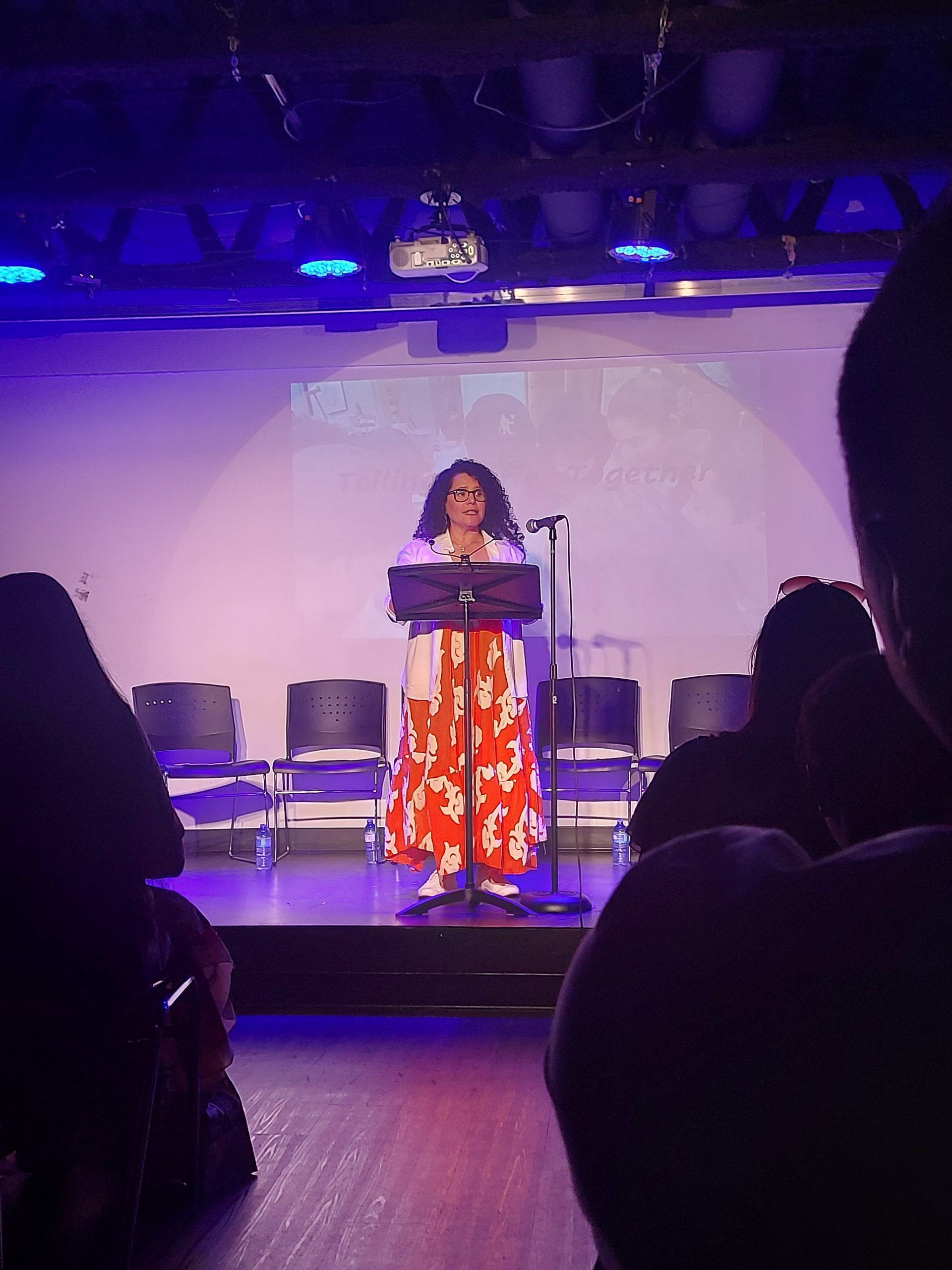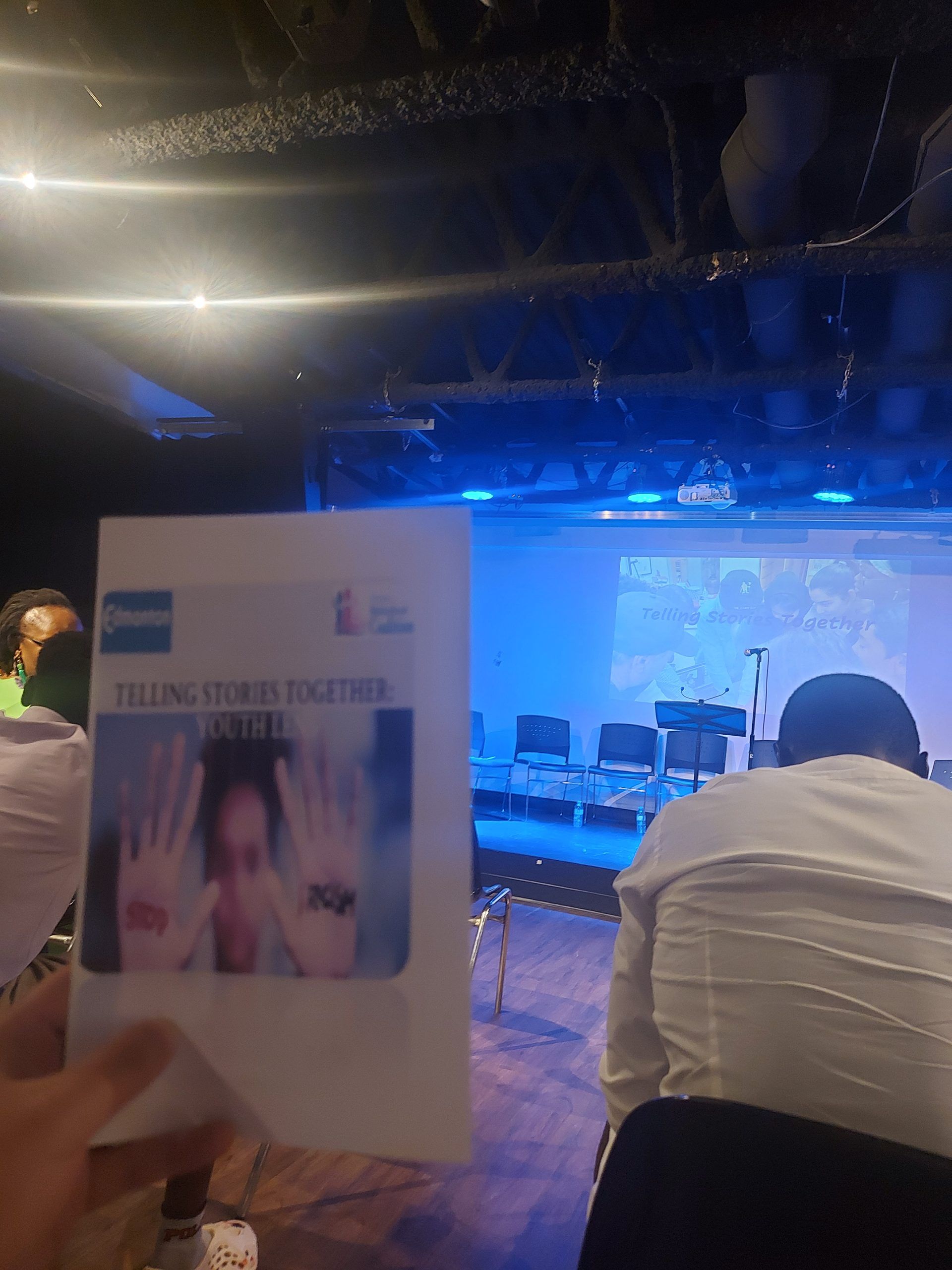 The other incredible part is the involvement of the other EMCA staff and community animators in this program and the final presentation. It emphasizes the fact that our work is always interconnected. Regardless of the official name of the program, the participants were registered for, everything aligns with the goal of building leaders and change-makers of tomorrow in the ethnocultural community in Edmonton.
I thank the City of Edmonton for funding this unique project as EMCA forges ahead for the first time in visual performances and connects it with Anti Racism efforts. The staff and volunteers were tremendous in nurturing the youth participants. This will make a long-term impact on both the participants and the audience captivated by the emotions and insights shared in the narratives.
By: Mitali Banerjee, Executive Director