Executive Director: Mitali Banerjee
Mitali came to Canada in October 2008 as a temporary foreign worker from Boston, USA to work for the University of Alberta. She was born and raised in India where she did her Ph.D. in Zoology from Bose Institute, Calcutta, India. Mitali continued to gain two postdoctoral in transfusion medicine and cryopreservation from the University of California, Davis and Harvard Medical School/ Shriners Hospital for Children/Massachusetts General Hospital, Boston respectively. After obtaining her permanent residency status in 2012 Mitali worked for the Sikh Federation of Edmonton (SFE), a non-profit organization, as a Settlement counsellor where she helped clients with diverse backgrounds integrate into Canadian society. Mitali's current engagement with the Edmonton Multicultural Coalition as Executive Director aims at community development, empowerment and building the capacity of ethnocultural communities by unlocking and maximizing the potential of the community animators. Mitali enjoys meeting and interacting with people at a very personal level and tries to assist them to attain their goals.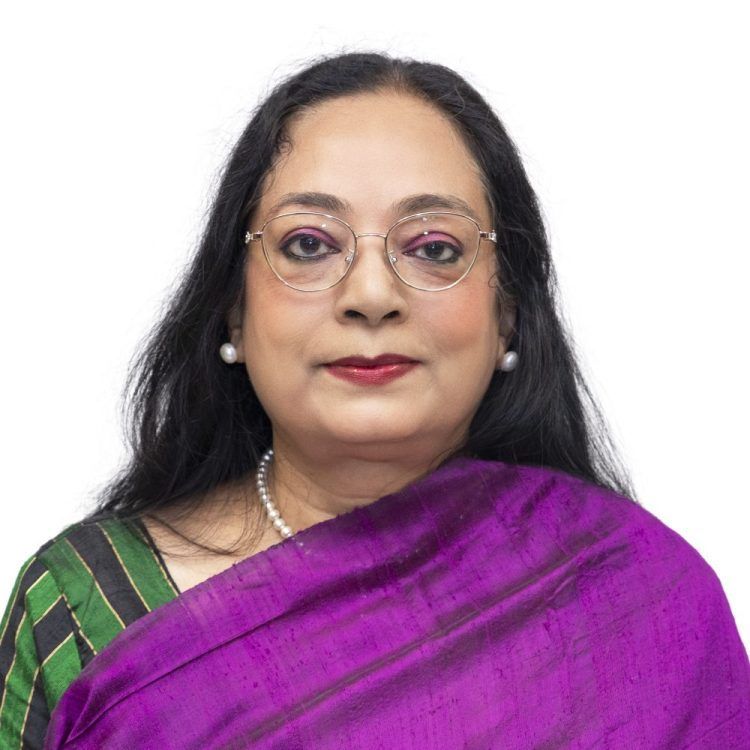 Bookkeeper: Dallas Mduduzi Gumbo
Dallas Mduduzi Gumbo has an MBA and extensive accounting and management professional experience with over 10-years experience working in government, non-profit and private sector organizations delivering everyday accounting and reporting solutions to society. His background has seen him preside over budgets ranging in scope from a few hundred thousandths to millions. Dallas has hands on experience leading teams and projects in his current and past roles. He interacts widely with community members and organizations seeking accounting and taxation expertise, helping to build accounting systems, prepare for audits and training non-profits on general reporting standards. Dallas volunteers his services as a board member for various community organizations in the city of Edmonton, helping to advance sound board governance in the area of reporting and general compliance.
Community Animator Coordinator: Tania Ymbi
Tania Ymbi Completed a bachelor's degree in Indigenous Studies with a minor in Political Science at Concordia University in Montreal, Quebec. She also completed a diploma in Legal Administrative Assistance from Robertson College in Edmonton.Over the years, Tania has had the privilege of residing in Montreal- Quebec, Windsor-Ontario and Vancouver, BC, before relocating to Edmonton in 2012 with family.Tania has worked on engagement projects with the University of Alberta, Policy Wise, SkillCity institute, Edmonton Youth Economic Ecosystem Collaborative, and in the past with the Edmonton Multicultural Coalition. She is excited to be back at the coalition as a Community Animator Coordinator and, in her spare time, enjoys expanding her knowledge by partaking in educational webinars and conferences.
Office Administrator: Shambhu Nath Chowdhury
Shambhu is an experiential learner from all walks of life. He has three undergrad degrees- one in Life science with a major in Anthropology, one in English Literature, and one in Social work. He has an MBA in Community Economic Development from Cape Breton University and an earned PhD in Management specializing in performance management. He has cutting edge knowledge in many areas of management theories and practices. He has worked with a Government owned bank for more than two decades and was the Head of the Department in Accounts & General Administration, Human Resources and Inspection & Vigilance and supervised 100s of Unionized employees. He presented a paper in the United Nations First conference in Canada at MacEwan University, attended and presented a paper at Grey Matters Annual Conference held in Hinton. He has written papers in peer reviewed professional journals. He migrated to Edmonton from Kolkata, India to Canada in June 2010 with his family. He has been working as a professional Social worker with a seniors Association in Edmonton for more than seven years with increasing responsibility and effectiveness including serving as Executive Director for a year. He has served as an instructor in Business Diploma and Community Service Worker diploma at NorQuest college for three years. He has volunteered at Edmonton Mennonite Centre for Newcomers, Catholic Social Services to name a few. He likes to work with passion.