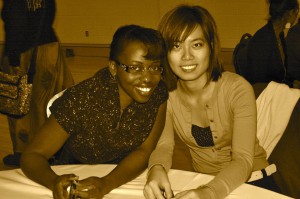 Become a Member
We value our members – Come and sign your membership form.
The Multicultural Coalition is a not-for-profit society of culturally and linguistically diverse communities in Edmonton. We work with community leaders, the voluntary sector and public institutions so that individuals and groups from ethnocultural communities experience equitable access to resources and opportunities, facilitate integration into their new homeland and improve quality of their lives.
Benefits to members
Live Community infrastructure for active engagement in civic and economic life in the City
Capacity building for community leaders and members
On-going education and training on various aspects of community development
Advocacy for equitable access to opportunities, resources and services
Space for meetings
To become a member, apply through the online application here.